Tips to Prevent Damage from Freezing Temperatures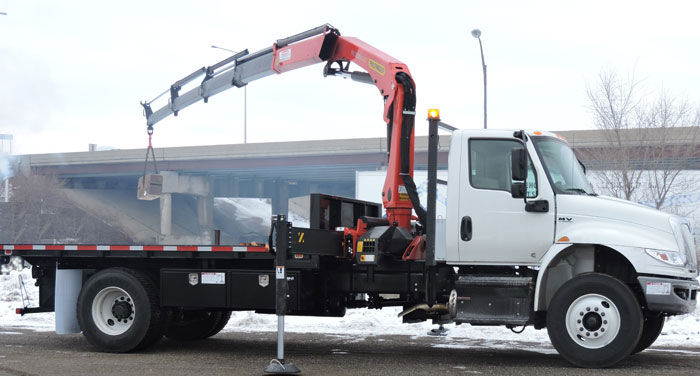 Tips to Prevent Damage from Freezing Temperatures
Use an engine block heater – If your truck is equipped with an engine block heater, make sure to plug it in overnight to ensure an easy start in the morning.
Winter fuel additive – Adding a fuel additive such as Winter Anti-Gel by Power Service prevents the fuel from gelling and keeps fuel filters from plugging with ice and wax.
Cover or Remove Your RCL/LMI – While your RCL is durable, unplug and store it inside overnight to prevent it from being exposed to frigid overnight temperatures, snow, and ice. If you are unable to remove your RCL, consider purchasing a custom fit cover.
Watch for signs of your swing box freezing – If you notice grease being pushed out of the breather on the swing box, this is a sure sign of a bad seal and water being present. When the temperature plunges ice will form and prevent you from rotating the crane.
Warm up your hydraulic oil – The cold makes the hydraulic oil more viscous and makes the crane move slowly. Runnion Equipment can install an oil tank heater that warms the oil while you drive to your jobsite.
Remove salt - Visit a truck wash or stop by Runnion Equipment and have the road salt blasted off the undercarriage of your chassis.
Contact Runnion Equipment for all your crane maintenance needs.