Cranes and Forklifts for the Roofing Supply Industry
National Crane boom trucks, Palfinger knucklebooms, and Princeton truck-mounted forklifts make delivery of roofing supply easy and efficient. 
Our Machines
"We own two National Crane stick boom cranes that we use for our commercial and larger shingle jobs. National Crane has one of the strongest cranes in the marketplace and specializes in stick boom cranes. I've recommended both Runnion and National Crane to my colleagues when they ask me where to go to purchase their machines."
Outstanding Service Work
"Runnion's service work is not just pretty good, it's excellent. When I take a crane in for its annual inspection I get a written report of what has to be done, what they would recommend, and estimates on the suggested repairs. I've got a budget to deal with, and if there is something way out of whack they will call me and discuss the issue and the costs. There are four major crane suppliers in and around Chicago, and they are by far number one."
Runnion Keeps You Running
"A few years ago we were delivering a building on North Avenue just west of Harlem. It was early in the morning because we were going to have to block the curb lane. Turns out, our crane broke down and was blocking traffic on North Avenue all the way past Oak Park Avenue, about a mile away. We called Runnion, and they were over there in about 40 minutes and had our machine up and running in about 45 minutes. Runnion knows when I need something badly, so they're very good about helping out quickly."
– Jack Bone, President, Bone Roofing Supply, Inc.
About Bone Roofing Supply, Inc.
The company was founded in the West Side of Chicago, IL in 1971 by Claybern and Hope Bone, and their two sons, Jack and Jim. Over the last three decades, the company has grown consistently and acquired the tools necessary to maintain the high level of service their customers have come to expect. A few years ago the third generation of Bones came into the business. The company provides materials for roofing contractors throughout the Lake, Cook, DuPage, Kane, Will, McHenry, and Kendall counties.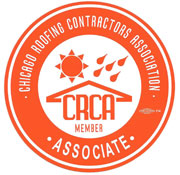 Runnion is a Member of the Chicago Roofing Contractors Association